Insulated Roof Panels
Solid Patio Covers
Insulated Roof Panels (IRP's) are great for providing durability and beauty to your extended roof installations. They utilize a combination of Snap-N-Lock technology and foam-insulated steel. These high quality IRP's provide protection year round, blocking heat in the summer, rain in the spring and fall, and snow in the winter. They're gorgeous, and provide a great space for hosting, recreation, or just relaxing.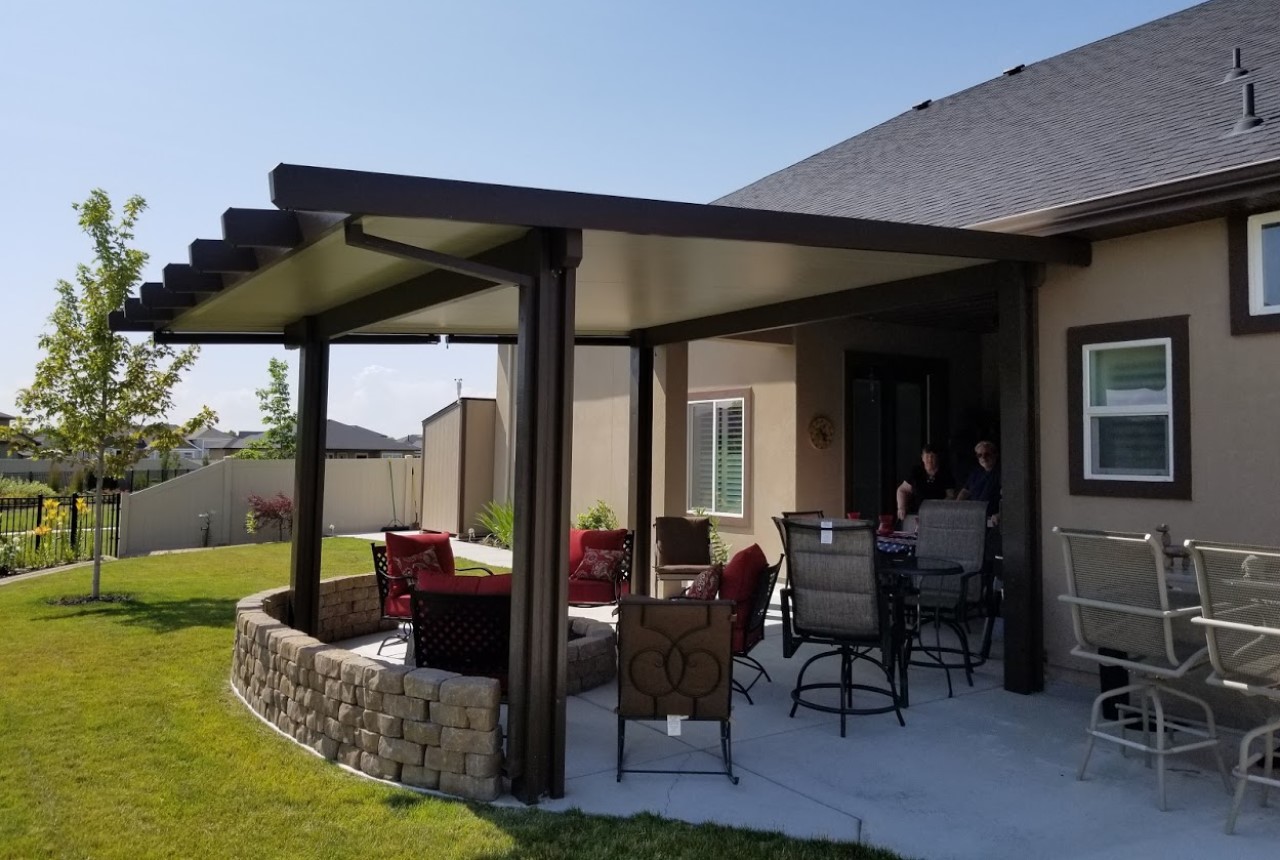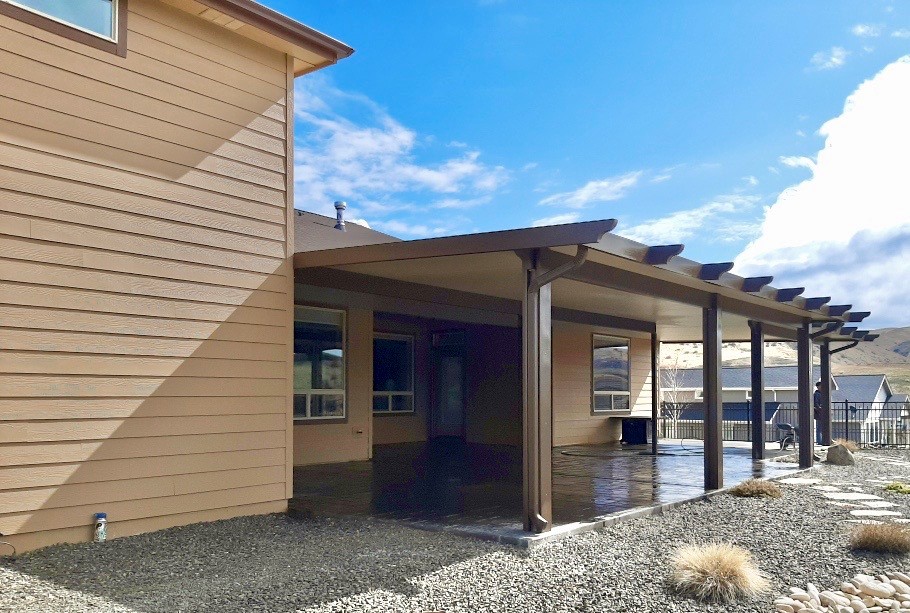 High Performance Insulated Patio Covers
How it Works
Insulated roof panels are a specific kind of structural insulated panels, or SIP's. SIP's are used in basic framework, walls, roofs, and are utilized in both residential and commercial building.
Polyurethane foam is utilized as the center of the panels. The foam core provides shear strength to the structure. And as insulation, it also blocks heavy heat from the sun on those hot summer days. The exterior of the panels is referred to as the skin. The skin is made of steel, and it provides both comprehensive and tensile strength.
The polyurethane foam and the steel skin in combination create strong, structural insulated roof panels that are incredibly strong, resist bending and buckling, and are capable of holding heavy loads of snow.
More on
Snap-N-Lock Insulated Panels
Snap-N-Lock panels have an internal snap-fastening locking system that maintains a waterproof seal. This means that deterioration of the seal itself is reduced greatly when compared to traditional panels. Gaps are virtually eliminated, there's less settling, and moisture absorption and dust saturation are both massively reduced. For solid patio covers, insulated roof panels are a quality option and a worthwhile investment for your new outdoor structure.
Our solid patio covers come with full gutter systems and downspouts.
Lighting can be added.
Patio covers help with heating and cooling costs.
IRP's are hardy and strong, lasting for years to come.
Patio covers add value to your home.
IRP's keep the sun and rain from damaging your porch furniture.
To get your free patio cover estimate or to learn more, scroll down and fill out our form today!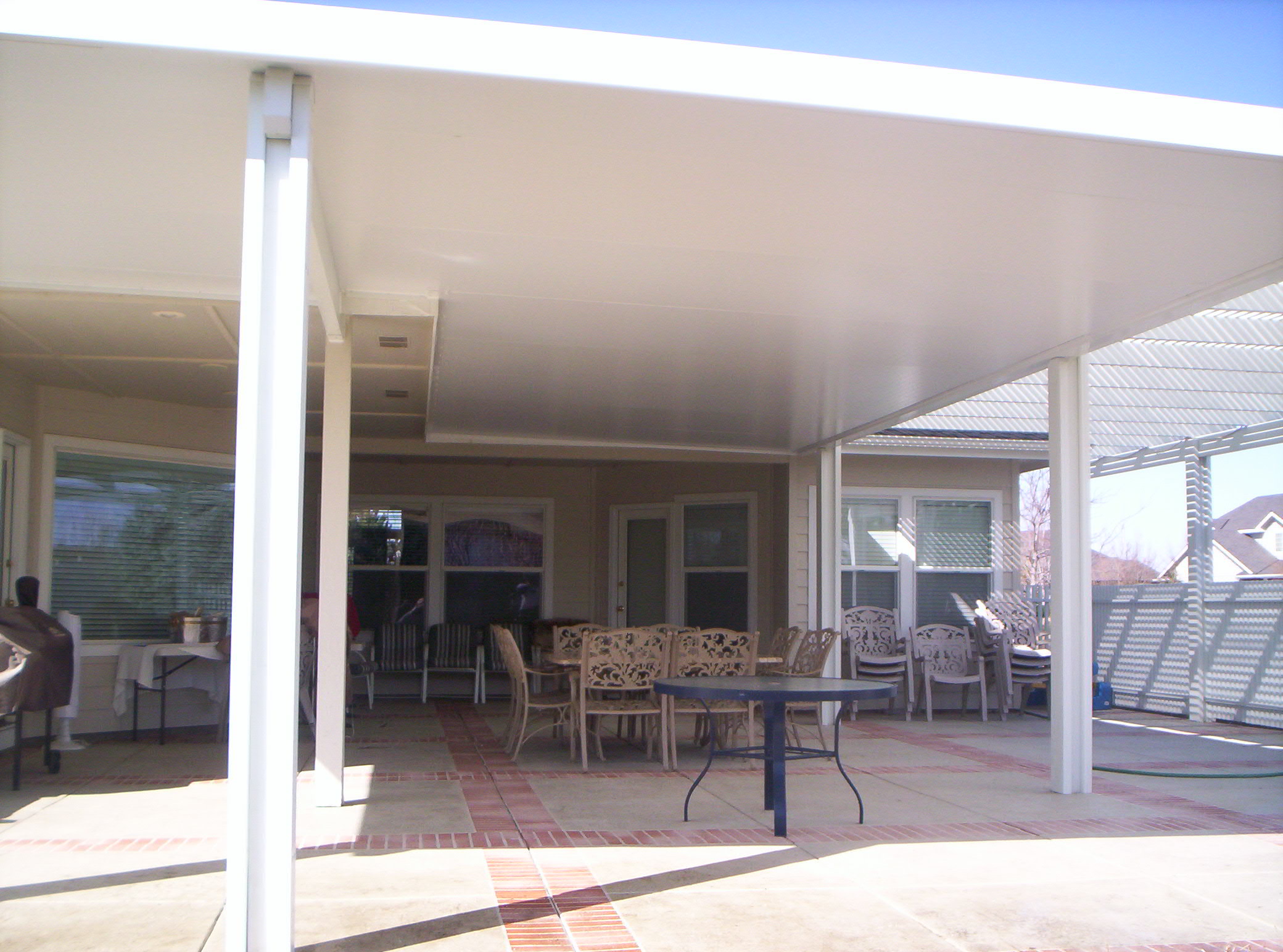 IRP Projects
Have a look at our recent projects
(click on an image to expand)