Open Lattice
Patio Covers
Lattice patio covers are a long beloved favorite. They bring just enough of the sunshine in by creating a subtle shading effect, while still protecting you and your porch furniture from harsh sunlight and UV rays. They are a staple in outdoor living spaces.
These gorgeous open patio covers are versatile enough for backyard entertaining, comfortability, recreation, and beauty. These patio covers are also popular for resourcefully growing shade plants underneath, or vining plants to cover the lattice on top.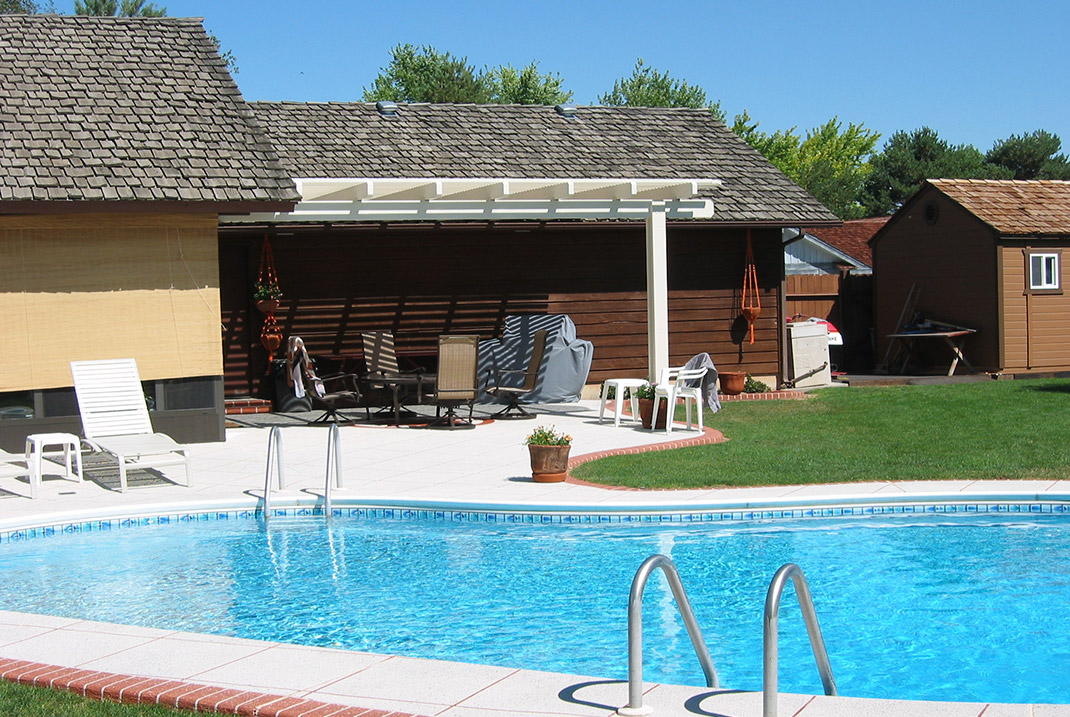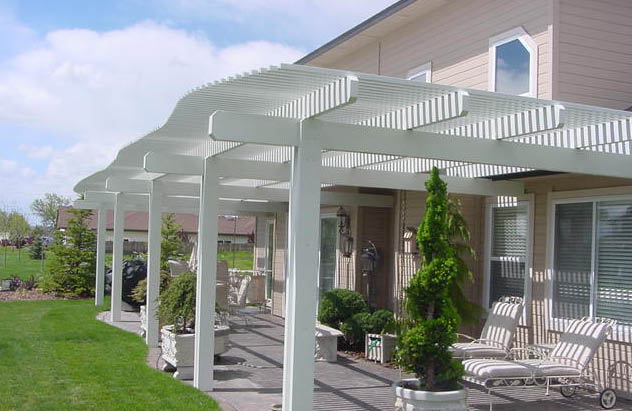 Flexible Design and Installation
Our open lattice patio covers are made of maintenance free aluminum. The baked enamel finish doesn't allow for chipping or peeling. We have all kinds of custom sizes, shapes, styles and cover designs, just for you! Installation is quick and easy.
If you'd like to get some ideas for design, take a look at our portfolio below!
Want to know more? Have additional questions? Want a quote? Fill out our form at the bottom of the page to contact us today!
Open Lattice Projects
Have a look at our recent projects
(click on an image to expand)