Solid Lattice Patio Covers
Solid Lattice Patio Covers are great for keeping the direct sun out, but still allow the surrounding daylight in. This is a great addition to your existing house or your vacation home. The soft light that comes from solid lattice patio covers creates a comfortable, pleasant environment for you to relax in.
The lattice panels are wide, with small gaps of a few inches in between each one. This allows just slight daylight in. You can enjoy the light of a sunny day without being exposed to direct beams of harsh sunlight. In addition, one of the benefits of adding a patio cover is that it will protect your home and patio furniture from sun exposure.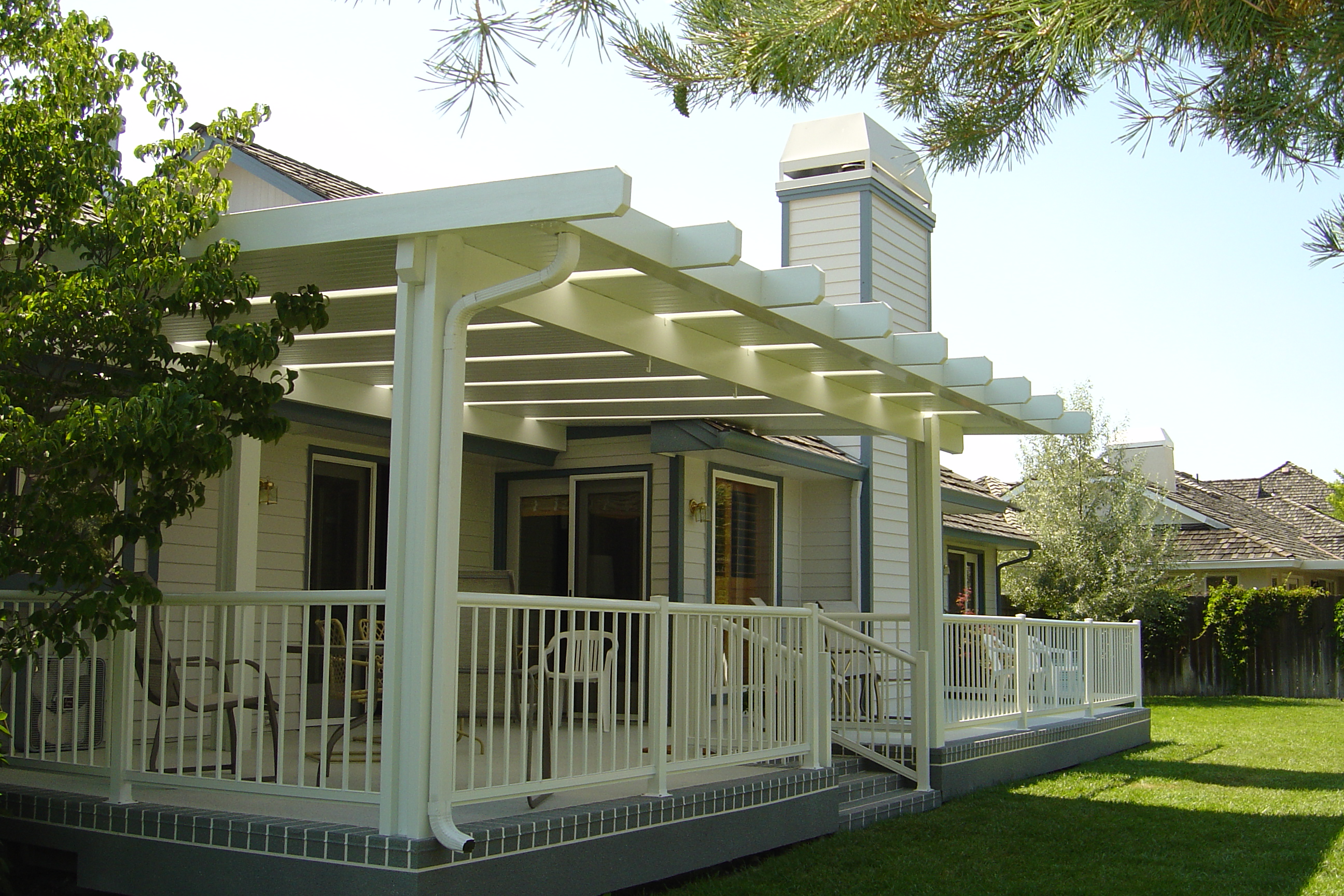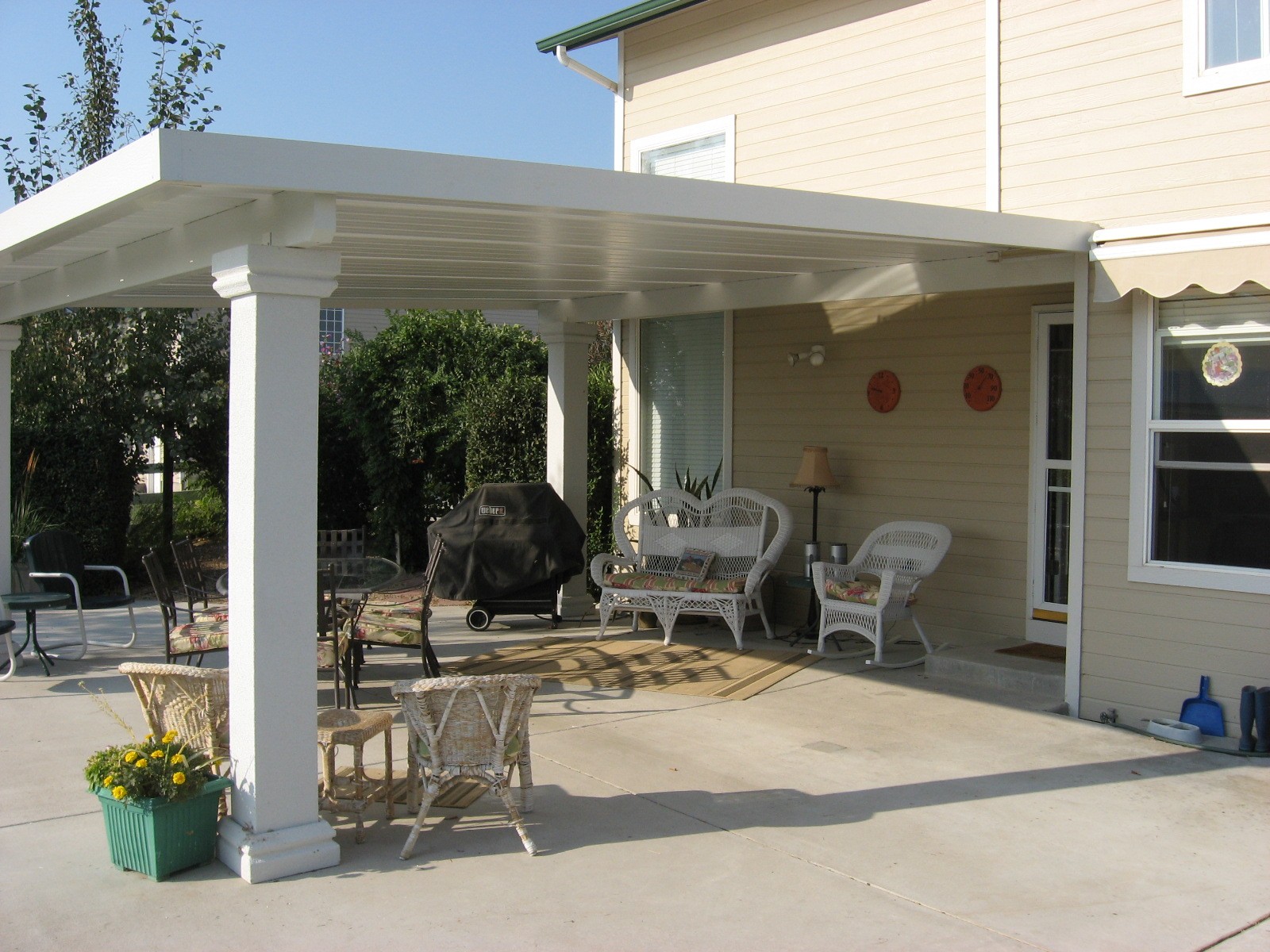 Features
Our solid lattice patio covers feature full gutter systems with downspouts. They're made of maintenance free aluminum, but it's embossed for a wood like appearance. The baked enamel finish won't chip or peel, giving you beauty for years to come. Custom sizes and shapes are available for you to create the perfect patio cover for your home.
To get your free patio cover estimate or to learn more today, scroll down and fill out our form!